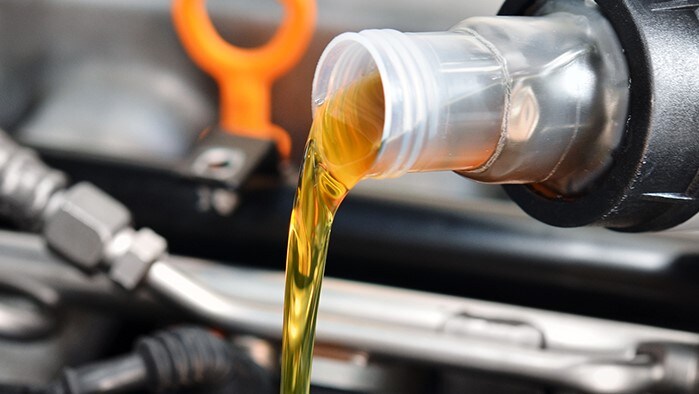 FAQs: Oil Changes
Oil changes are undoubtedly one of the most important aspects of maintaining your vehicle's health. Oil changes are a vital cog in the complex workings under the hood. With so much friction, heat, and slamming of metal parts combusting together to make your engine go, smart oil usage can go a long way to keeping the vitality and performance of your Ford in tip-top shape. As a Ford dealer serving the Lancaster County area, we're proud to offer quick and convenient oil changes using high-quality Ford Motorcraft synthetic-blend oil to keep your vehicle running its best.
Q: Why Should I Get an Oil Change?
A: Quite simply, your car's engine will eventually fail without one. Oil cools the engine, cleans out the grime and gunk, as well as filters accumulated debris. Oil will deter the formation of sludge, and help the crankshaft run smoothly by acting as a lubricant.
Q: How Often Should I Get My Oil Changed?
A: Your oil change frequency depends on your specific brand and make. We recommend that Lancaster and Denver drivers typically change their oil at some point between the 2,500-5,000 mile threshold. This can give or take, but it's best to err on the side of caution.
Q: Where Do I Find Proper Oil Maintenance Tips?
A: In your manual, online, or by stopping in and talking to our service professionals in Ephrata. It's important to see if your car will only take synthetic oil, as conventional could not be ideal for your vehicle.
Q: What are the Differences Between Conventional Oil and Synthetic Oil?
A: Synthetic oil tends to have fewer impurities, meaning your engine can generally go longer without having to change. Many automakers prefer synthetic, so make sure you consult your manual. To be cautioned, synthetic oil will cost Reading drivers more than conventional oil will.
We encourage drivers from Lititz to visit us in Ephrata and get their oil changed. It's one of the most important parts of car maintenance. Our service center technicians will change your oil with ease; there are also frequently oil change service coupons available, so make sure you browse our website.